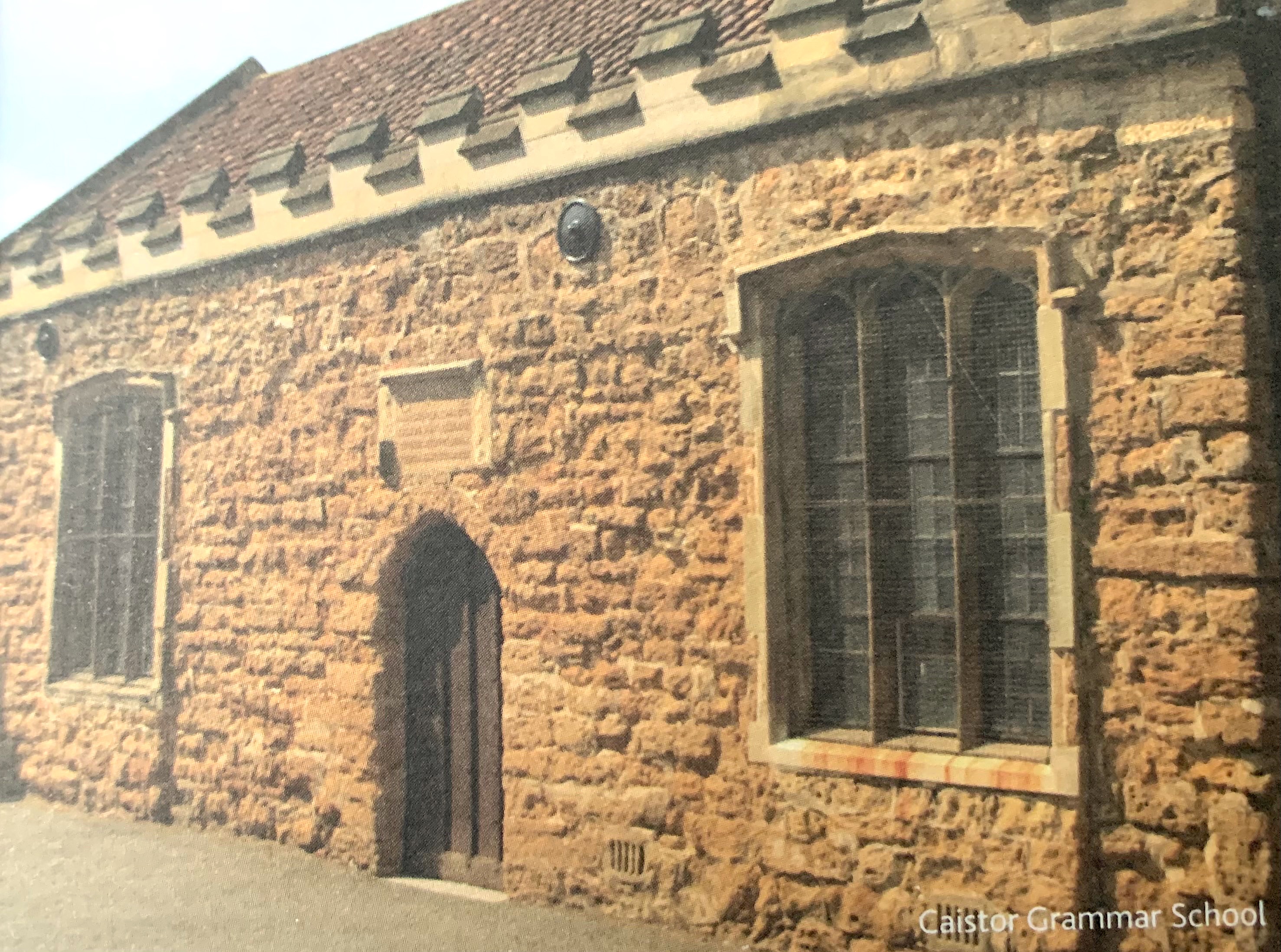 Originally a hill fort of the early Britons (who called it Caer-Egarry), Caistor was developed into a stronghold by the Romans, and named after the Latin "castra" meaning "camp" (The town is mentioned in the Domesday book as Castre.) The Roman camp was encircled by a massive wall. (Part of the original Roman wall is visible on the southern boundary of the parish church of St Peter and St Paul and the area occupied by the fortress is now a Scheduled Ancient Monument.In 2010 the remains of a 4th-century Roman cemetery were found during the development of a new Co-operative supermarket)
The town was a site of trade and was recorded as a Royal Mint from 970 to 1042.
The Church of St Peter & St Paul retains something of Saxon and Norman times and some medieval additions. For a more detailed description of the church see:
Nearby is the original Grammar School building, built from an endowment in 1630. One of its famous pupils is the distinguished poet Sir Henry Newboult, author of "Drake's Drum".
Caistor was involved in the 1536 Lincolnshire Rising and in 1590 36 victims of the plague are recorded. A disastrous fire in 1681 destroyed the town, causing several deaths and making 45 families homeless. At that time the town centre was in the vicinity of Church Street and Chapel Street. The rebuilding of the town centre in brick in place of wood, in the 18th and 19thcenturies gives us the present Market Place.
The Lion Pump was erected in 1897 to commemorate Queen Victoria's Diamond Jubilee.
Trading thrived in the 19th century, with sheep, cattle and horse fairs taking place in the town, as well as craftsmen making furniture for local inns. The 1858 sheep fair was the largest in England at the time. The House of Industry was built in 1800. (This later became the Caistor Union Workhouse from 1836 to 1937 and finally Caistor Hospital until its closure in 1990.)
With the subsequent growth in population, new Methodist and Congregational churches and a bank were built, and the fire engine was installed in 1869. Gas arrived in 1856, prompting the Lincolnshire Chronicle to write that it was "a city on a hill whose light cannot be hid."
Schools were developed which led to the first joint Church of England and Methodist Primary School.
The railway never came to Caistor; however, a canal was begun in 1793. Sadly it was not used after 1855 and was officially abandoned in 1936.
Later developments include the creation of a bypass in 1938, and the establishment of RAF Caistor in 1940. Another secondary school, Caistor Yarborough, was built in 1938, and the grammar school enlarged in 1994.
In the 1950s there was an influx of Irish agricultural and mining workers and a Catholic church was built for them.