The church of St Peter and St Paul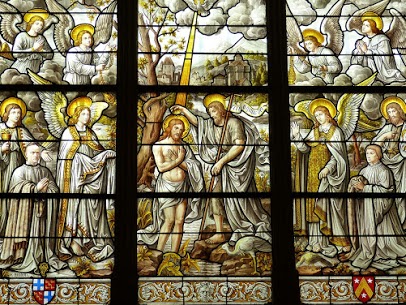 It is suggested that Saint Paulinus established a church on the site in the early part of the seventh century. Certainly, there has been a place of worship here since Saxon times.
The church is part of the Caistor Group of parishes, which includes the parishes of All Saints, Grasby; St. Nicholas, Searby cum Owmby; St. Nicholas, Cuxwold; St. Mary Magdalene, Rothwell, St Nicholas, Cabourne and Holy Trinty, Swallow, all within the Diocese of Lincoln.
It has recently undergone significant re-building work.
A brief description
This very fine medieval church has Saxon and early Norman work. The lower part of the tower is perhaps Saxon, dating from around 1050 AD. This may have been the main porch of an aisle-less church.
The tower, as it stands today, displays works of three architectural periods. Its base is early Norman (1066-1189) but with indications of two previous arches which may have been Saxon. Its second stage is Early English (1189-1280) and the top stage with the decorated pinnacles and battlements are Perpendicular style (1377-1547).
Before entering the church through the Norman doorway take a look at the old sundial below the clock on the south side. There are many fine features worth seeing within the church. The nave, with its beautiful south doorway (with carved arches and nail head carving and splendid iron hinges), is from the 13th century and replaces an earlier Norman nave. The clerestory and side aisles were added a century later and the chancel was rebuilt in the 19th century. The chancel was largely rebuilt in 1848 and restored in 1873. The reredos is from that date.
There are several effigies of knights set into arched tombs in the wall. There is also some fine stained glass, one depicts Christ with St Luke & St John. This was created by Burlison & Grylls in 1889.
You can see a section of the original 4th century Roman wall on the southern boundary of the churchyard.
The church boasts a gad whip, a remnant of an ancient annual ceremony. The whip is 7 feet long and has a small purse of coins at the top. It is a reminder of a peculiar, perhaps unique, ceremony performed every Palm Sunday where the whip was cracked in the church porch, then held over the clergyman's head while he preached.
For more information, see:https://www.explorechurches.org/church/st-peter-st-paul-caistor
For information on services please visit the website. http://www.caistorparishchurch.co.uk